Mac Users: Now You Can Also Perform Website Audit Within A Few Clicks
The Webbee Team is thrilled to announce the release of Webbee 3.0; the improved version of Webbee 2.0.2 with some advanced features to make website auditing a worthwhile experience for you.
What is New in Webbee 3.0?
Webbee 3.0 is the improved version of 2.0.2 with some exciting new features that makes it the best website auditing tool in the market. Most importantly, the latest version is also compatible with Mac OS x (10.7.3 and later, 64 Bit EFI Processors).
Webbee is Now Available for Macintosh Users
Since we released the very first version of the tool, Team Webbee were receiving a lot of requests from various users located in different countries who wanted us to make this ultimate website auditing software available for Macintosh operating system.
Well, the good news is your wait is over now! Mac users can now automate their site auditing process and beat the hassle of working for hours on this tedious task.
[the_ad id="6392″]
Click Here to Download Webbee 3.0 for Mac.
Custom Proxy Option
Webbee 3.0 has integrated custom proxy option. Now you can use any server with valid IP address and known port to crawl website.
How this Proxy Option is Helpful for You
You can crawl your clients' websites even if they don't open in your region. Use a free proxy from their region and you are good to go.
[the_ad id="6396″]
How You Can Use the Proxy Option
Hover to the "Spider" menu and click "Proxy Settings" in the drop-down menu. A popup will appear.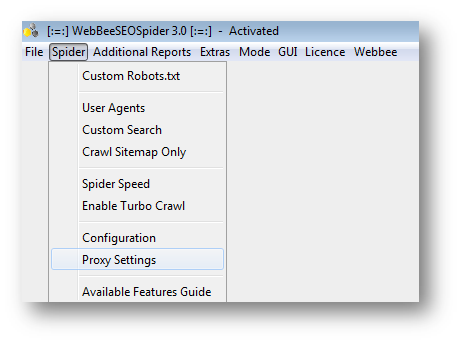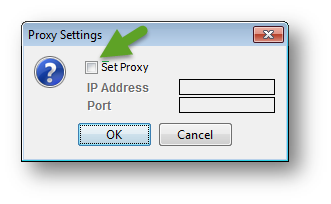 Now click "Set Proxy" to enable the fields.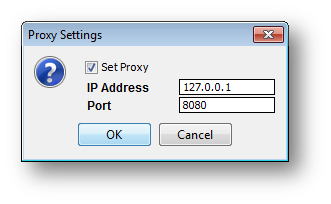 The custom proxy option enables you to crawl websites that are banned or cannot be opened in your region.  You can enable the option even if the crawler is running, which means you can disable or enable the proxy without having to start the entire process again.
Note: Every time you press the 'Cancel' button in the popup, previously set proxy will be removed.
Ignore URLs with #
Websites sometimes have URLs ending with hash and the crawlers are by-default set to crawl them as well. As these URLs/Webpages are the same as those they have linked to (e.g. https://www.eebew.com/spider/ and https://www.eebew.com/spider/#) they duplicate the meta data, and hence, create ambiguities in crawl report.
In Webbee3.0 these URLs are, by-default, set to ignore. If you still want to crawl these URLs, navigate to 'Configuration' panel under 'Spider' menu and uncheck the option.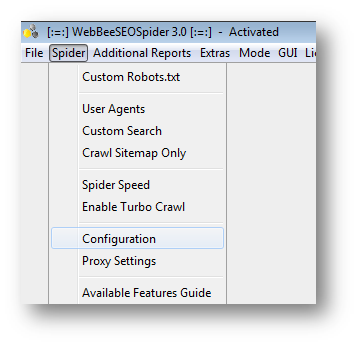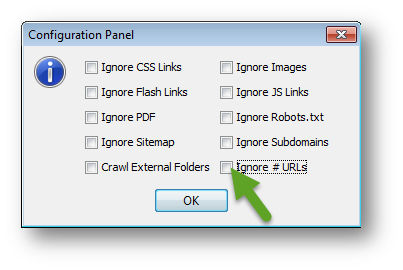 With this option unchecked, crawler will now crawl hash (#) URLs as well.
[the_ad id="6394″]
Fast and Improved "Download Advance Reports" Options
Webbee has the following advance reporting options that make your site auditing process seamless than ever:
You can download all the reports with single click, like duplicate titles, meta descriptions, robots.txt denied pages, noindex meta tags, html, css, js pages. The data is huge and it takes much time to download. So, this was necessary to give boost to download option.

You can also download main table (shown in center with all the crawled data) at URL level i.e. a csv report in your system, with all the necessary data linked in that main file where you can check all the external links, internal links, in-links and schema (if implemented) in different files by clicking the number corresponding to the URL you want to check. (just like Advance Summary Report shown in above image)
Report a Bug
Found a bug? You can immediately report to our team by navigating to the 'Webbee' menu and clicking on 'Report a Bug' option in the drop-down menu. This will help us make Webbee better and make sure you have a pleasant and hassle-free experience auditing your site.

[the_ad id="6397″]
---