Web links are important to hook up different web pages to make a connection between them so that user finds it easy to traverse among different, but relevant, web pages.
What is a Broken Link?
A link that directs the user to a "Not Found" page is called broken link.
These links can result in a big harm to your website. Think what will happen if a user, or a potential customer, clicks on a link and finds nothing on linked webpage? They are going to bounce back for sure.
Types of Broken Links
There are two types of broken links.
Internal Broken Links
External Broken Links
Internal Broken Links
If the broken links are within a single domain name i.e. an internal links is routing the user to not found webpage, such links are called internally broken links.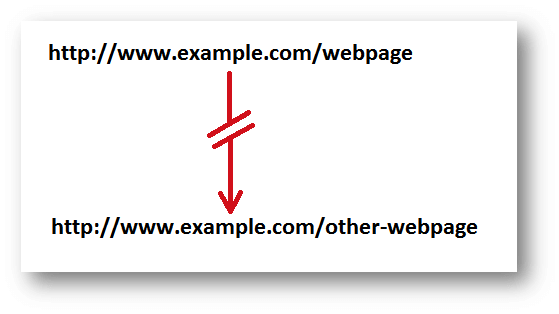 External Broken Links
Links that are coming from external domains, and are broken, are called externally broken links. In simple words, these are the links that someone adds for your 404 webpages.
Externally broken links normally exist due to typo when adding a link i.e. mistake in URL. They can also due to deletion of page from your domain.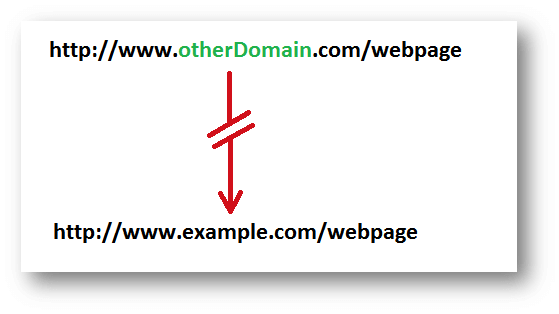 How Broken Links Affect the Website
From user's perspective, they create a bad image of website as user bounces back without fulfilling their purpose.
From search engine's perspective, they revoke the power which could be transferred to the linked webpage if the links were not broken; as follow links transfer page worth to linked webpage. (This one's a bit vague and I can't come up with a better sentence either.)
So, in either case, broken links fixing is necessary to avoid potential damages to your website. Moreover, broken links fixing (also known as Broken Link Building) can also improve your website positions in SERPs as these links would be counted as backlinks when fixed. So, we can conclude that.
Broken link building can be considered as the most effective white hat SEO technique.
How to Find and Fix Broken Links
As described above, broken links can be of two types. Here are step-by-step instructions to fix each one of them.
Fixing Internally Broken Links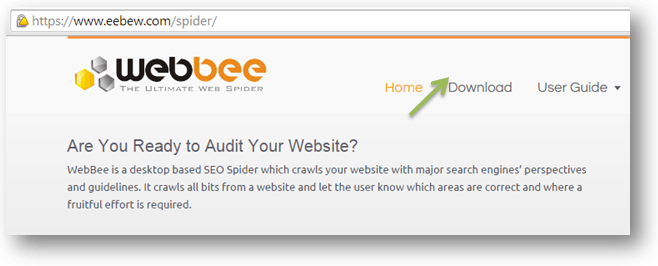 Step 2: Put your website for analysis and run the crawler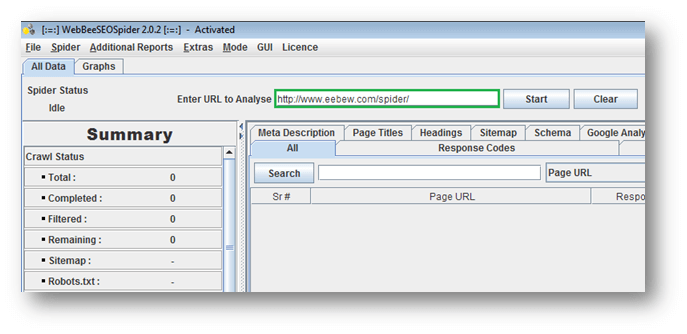 Step 3: Do the following steps when the crawl is complete
Click "Internal Links" tab from center panel.
Click on "Not Found 4xx" from summary panel. You can also see the number of 404 webpages on your website, if any.
Above steps will show you only the webpages that are not found (4xx) with the count of webpages that are linking to analyzed webpage.
Now right click the URL and then click "Links coming to page". This click will pop up another panel displaying all the webpages that are linking to this webpage.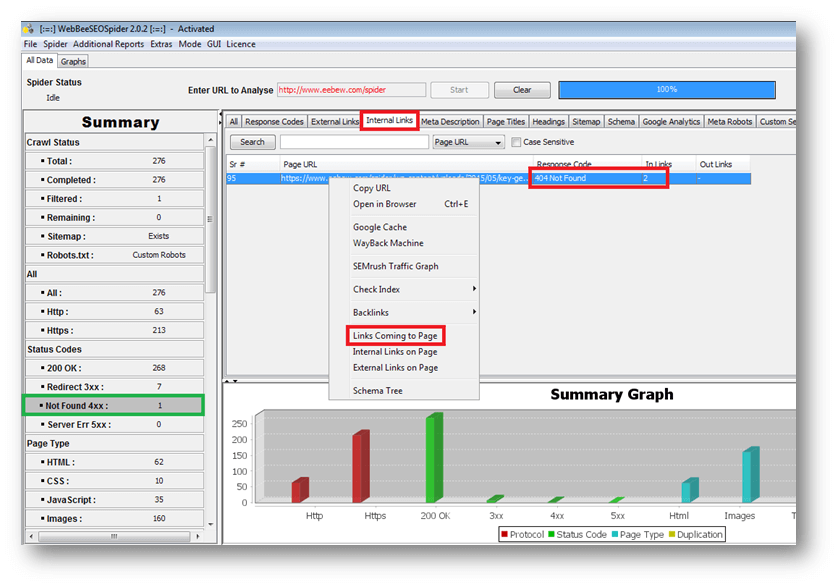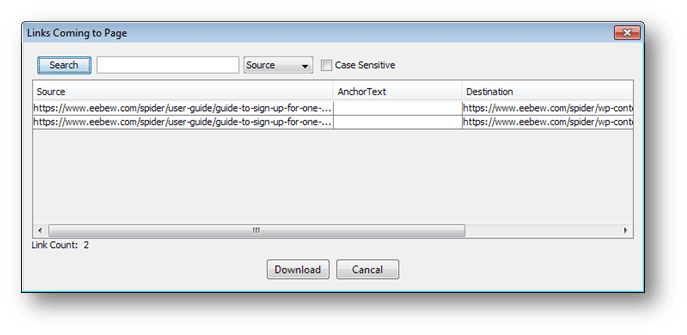 Now download the sheet and fix the broken links.
This method is good if there is a small number of 404 webpages. But if there are hundreds of "Not Found" pages, you can use advance reporting feature to download all individual files in bulk. Click here to read more on Advance Reporting feature.
Fixing Externally Broken Links
This section is a bit tricky as you don't have the access to third party websites. But you can follow a procedure to fix them as well.
Step 1: Download backlinks using 3rd party tool
Go to majestic.com, put your website URL for backlinks and download them. As Majestic is paid, you can also use WebMeUp as a free alternative.

Step 2: You will find two types of URLs i.e. Source and Destination
If source URLs/Webpages are 404, you cannot do anything in this case.
If destination URLs/Webpages (URLs with your domain name) is 404; you can redirect them as you have control over them.
So, Take all destination URLs/Webpages and put them in .txt file to check their header status.
Step 3: Check their status codes
Open Webbee SEO Spider under Header Status Mode with list input method and start the crawler.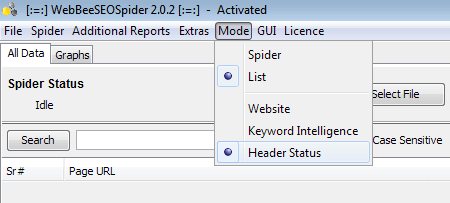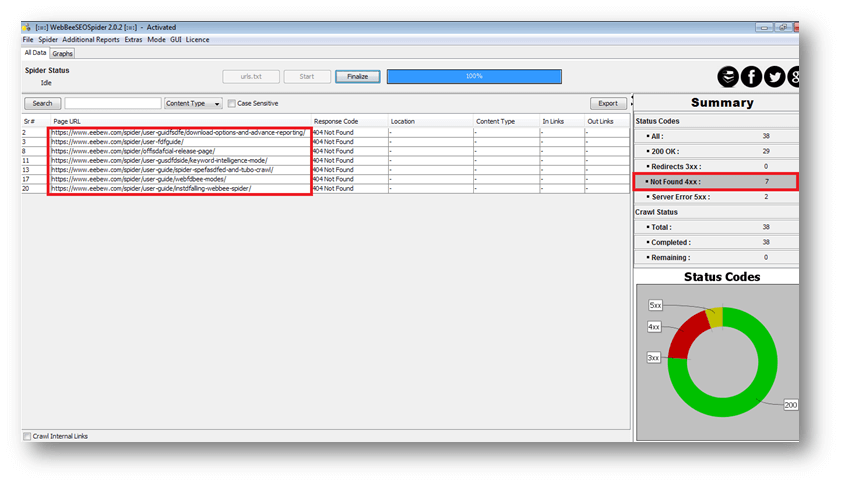 Step 4: Filter "Not Found" webpages
Click on "Not Found 4xx" filter at right side on summary panel.
Step 5: Fix the broken links
Above separated links are actually those links that are coming to 404 webpages on your website. As these webpages exist with your domain, you can redirect them to some valuable webpages to increase their power.
Now you have fixed your broken links, and hopefully you should get positive results in some time.
---