DEPRECATED!
Webmaster is a free web application provided by the Google Inc. Webmaster, when integrated with the website, lets you know the actual health of the website. Our concern here with webmaster is to check the webpages with header status code 404. These are those pages which do not exists but they are somehow linked from any other page/s which made this possible for search engines to crawl such pages which shouldn't be the case for better search engine optimization.
Why Need WebBee?
Webmaster gives pages with 404 status code up to 1000 URLs. If more URLs are required then Google has provided API's to do the job. WebBee has integrated that API within it to give this facility to the users. And that option can be found under 'Extras' menu option with 'Retrieve 404 from Webmaster'. See the image below.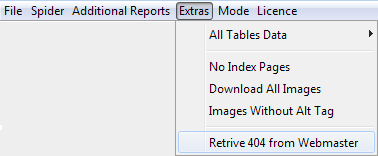 [the_ad id="6392″]
And below is the snapshot for using interface attached with this option.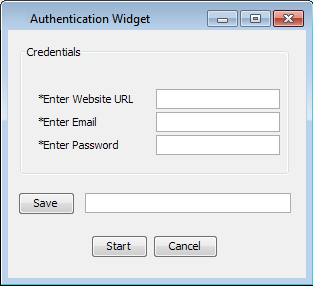 Provide above information (Google account credentials, website URL) with respect to your website and application will provide you the required data.
---