There could be instances when some specific text searching in required on webpage/s. Custom search lets the user perform this task. Option can be found in Spider menu. See the snapshot.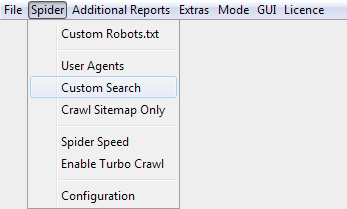 The panel for custom search looks like;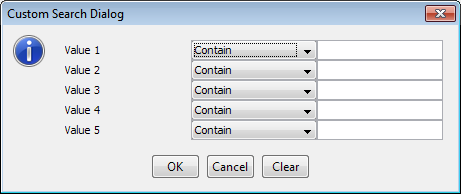 There are two options for search, 'contain, and 'does not contain'. Whenever there is an input in any above text boxes, there will be an output in applications' main panel's Custom tab. See below.

Note: Clear button in crawl do not remove inputs from this search panel. User needs to remove them manually for every different crawl as crawler save them as preferences. The 'Clear' button in search panel does the job.
---