Do you have a social media account? There is a very high chance you do! Apart from being the perfect medium to connect with your friends, such platforms have become a focus of many brands.
In fact, you might have often heard marketers claiming that social media is the ultimate tool for reaching potential customers. The magnanimity of the claim might be easier to realize when you look at some statistics.
For starters, according to Statista, a whopping 50 percent of the entire world's population is on social media! As per eMarketer, this includes 90.4 percent of millennials. Additionally, an individual spends over 3 hours every day on different social media platforms.
One platform that has been gaining popularity is Instagram. This sixth-most used platform has over 1 billion users monthly. This is why marketers tend to focus on Instagram when developing marketing campaigns for the online audience.
But, the good thing is that the platform itself helps in improving marketing efforts. It does so by providing valuable insights to its business accounts. Here are ways your brand can use Instagram insights to boost your marketing efforts.
Know the demographics of your followers
Instagram Insights lets you know the exact demographics of your follower base. This includes the gender ratio, average age group of your followers as well as their location. However, note that your business account needs at least a hundred followers before Instagram can analyze and tell these insights to you.
To see the demographics of your audience, go to the Audience section. Here, you will also find data about the top cities and countries. This refers to the location of your follower base.
By knowing who your social media profile is being seen by, you can alter your tone and content according to your target audience. You can also assess whether you are attracting the right crowd or if your ideal buyer persona needs tweaking.
Decide the optimum time for posting
Yes, everyone is present online. However, they are only using the platforms at specific times of the day. And since every brand and individual is active on Instagram, unless you post at the right time, your content will go unnoticed among all the clutter.
To make sure that your marketing communication reaches the masses, and to make the most of the benefits of social media, you must post at a time when your followers are online. Generally, each social media platform experiences the most traffic on specific days and times.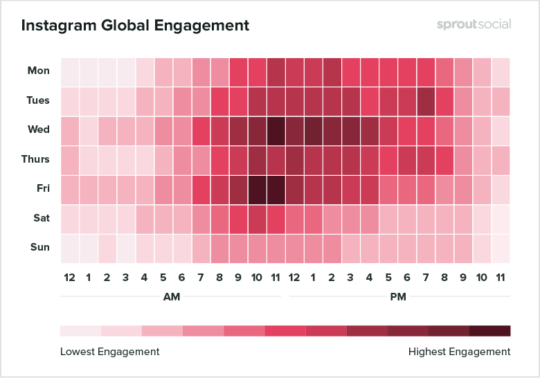 But, to know the truly perfect time for posting your content, you need to look into the behavior patterns of your follower base. This is likely to differ from the general patterns mentioned in the infographic above.
One of the benefits of social media analytics is that this exact information is provided to businesses. Within the analytics, the Followers section has graphs depicting days and times your followers are likely to be most active on Instagram. You can use this insight to schedule your posts accordingly.
Alter your targeting for ads
Social media marketing is much more than posting organic content on your business account. Instead, to truly leverage the online world, paid ads do come in handy. According to Instagram, over 50 percent of its users are attracted to a brand after seeing an ad in their Instagram feed.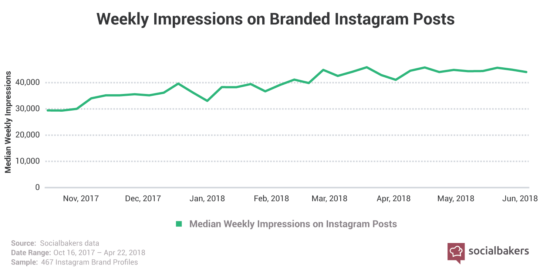 Once you have the insights about your audience, you can also use this data to further perfect your Instagram ad targeting. This ensures that you get the best ROI from your ad campaigns.
This element also comes in handy when a business wishes to expand its reach. For instance, let's say an apparel store first only operated in the US. Via Instagram Insights, it becomes evident to the company that its main target audience is Females, belonging to the age group of 25-35.
When expanding to other countries, the brand can use a similar demographic to attract a similar audience from other places.
Measure your campaign goals
Every marketing campaign aims to achieve something. This can include boosted awareness, increased conversion, or heightened engagement. Through Instagram Insights, you can measure the performance of your campaigns.
You can do so by assessing the key metrics of all individual posts within a campaign. Some of the data delivered include:
Engagement in the form of likes and/or comments
Total reach of the post
The total impression of the post
The ratio of engagement to total reach
There are two ways to make sense of this data. Firstly, you can measure it against your benchmark to see if the campaign succeeded in achieving the desired goals or not. Secondly, you can identify the best performing content types to alter future campaigns.
Know your brand's overall appeal
Apart from individual posts, another great way to assess the popularity of your brand in the online world is by knowing your business account's overall appeal.
Instagram Insights offers information about the overall account by sharing data about:
The total number of profile visits
The increase in follower count
Number of people that clicked on the link included in your Insta bio
This allows businesses to gauge whether there is a need to overall revamp the Instagram presence. This may include changing the templates used, the type of content delivered, etc. In marketing, such insights help in ensuring that the business creates the right image in front of its target audience.
Identifying the right medium within the medium
There are various different ways potential customers can find a business, even within Instagram. Some might see a brand mention in an influencer's video, while others might find you through a hashtag search.
Within the discovery section of the insights, Instagram offers a thorough breakdown of impressions data into the following sources:
Search/Explore: Number of people who found your post via keywords used on the explore feed
Profile: Number of people who specifically visited your account
Location: People who found your post via the location feed
Hashtag: People who found your post through searching a hashtag
Home: People who found your post on their feed
Once brands know where their impressions are coming from, they can work on better targeting the source to further increase their follower base.
Find the perfect Call-to-Action
Apart from businesses seeking to create awareness about their brand, most firms want people to either visit their website, subscribe to their newsletters, or perform a transaction. That is the end goal that truly makes marketing effective.
And unless your followers perform the desired action your social media campaign wanted them to perform, there is not much to gain from increased impressions. Here, using the right call-to-action can make all the difference. However, to reach the perfect CTA, you must first test a few and see which best convert customers.
In Instagram, this process is made easier by Insights since you can see which ads perform the best and the type of CTAs they tend to have. When trying to change your CTA style, you can monitor the post's performance to see whether it is working or not and make changes accordingly.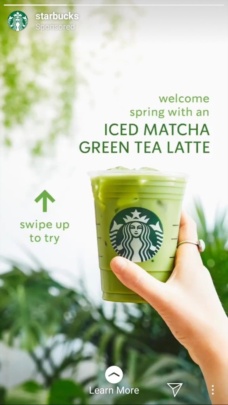 While you are at it, make sure to keep the CTA simple. Use an active voice for optimum impact. For instance, see how Starbucks uses the Stories feature and incorporates the perfect CTA.
Find the perfect Instagram Stories
According to HootSuite, 58 percent of people found themselves becoming more interested in a brand after seeing its stories. This dynamic and fleeting feature, if used right, can be an excellent marketing tool.
But, not all stories perform well. This is understandable, considering there is quite a lot of people and brands posting stories on Instagram. Unless your content is engaging enough, your followers are likely to skip it.
To know which of your Instagram stories best resonate with the masses, you can use the Instagram Stories Data provided by Instagram Insights.
The platform allows you to filter your stories to up to 14 days and check the number of taps forward, taps backward, swipe away, and exits. Use this data to create the perfect content for your future stories.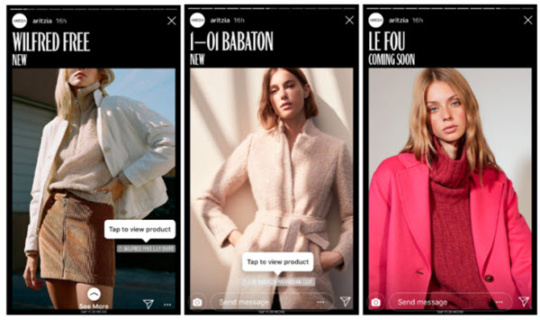 See how Aritzia embodies its brand persona in its stories while simultaneously making it easy for people to jump directly to purchasing the item.
Finding the right hashtags
Hashtags are considered to be a pivotal part of Instagram campaigns. According to Social Bakers, having at least one hashtag in your caption can boost engagement rates by 12.6 percent. But, the trick is to use the right hashtags.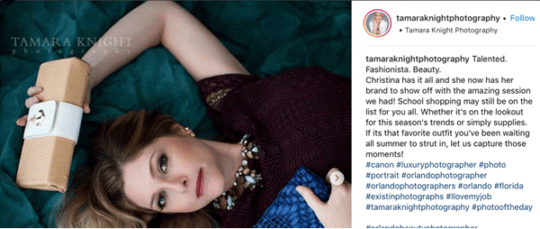 Use your post insights to see if the presence of certain hashtags is causing a hike in your impressions and follower count. Also, see if more people are finding you through hashtags. If the answer is yes, good job. If it is no, then it means that either you are using hashtags that are too popular or too unpopular.
Revisit your hashtag strategy. Use trial and error to find ones that perform the best. Make sure that the ones you choose are relevant to your content. If not, they might end up looking like spam.
Ending Remarks
Instagram Insights are a blessing! Make sure to utilize the data provided to you to the fullest. Alter, tweak and monitor your Instagram campaigns properly and attract the right crowd through your marketing efforts.
Good luck!