If you are a new entrepreneur, you might be wondering how you can get more customers to visit your cake shop. The good news is that technology can help connect your business to your customers. Small business owners can grow fast when they have user-friendly websites, and they frequently appear on top of search engines. Know more about the list of popular search engines when you click here.
Your customer who wants to celebrate his daughter's first birthday next month is waiting to discover your creations. You may have a chocolate cake that suits their tastes perfectly. When a customer or a person needs something, the first thing that he will do is to get his phone and search the internet.
The internet provides thousands of solutions and answers to questions. In the scenario above, if you have a father who is looking for a perfect cake maker or bakeshops that sell strawberry cupcakes, then you can let him know that your shop exists with the help of search engines. They would want to know your location, the services that you offer, and whether you can cater to their specific needs.
What SEO Can Do For You
Search engine optimization is making your customers aware that you are the best cakemaker in town by appearing first place in search engines. Most users will only click the first link, get the information, and forget the others. This is why you need to get information about sites such as SEO questions you need to know to land the top spot.
You can compare SEOs to the local directories of the past. Customers search for cake suppliers, they see the first number that jumps from the page and dial it. If the deal for the baked goods is excellent, they will buy the product, and they would not want to waste time dialling the rest of the numbers.
On the same note, SEO warrants that your site should provide valuable content that the customers are looking for. This means that they should stay long enough to know more about the pastries and treats that you are offering. Otherwise, they will jump to the next site and forget about yours.
Benefits of SEO to your Business
Websites with User-Friendly Interface
A user-friendly interface means a clean site and a place where a potential customer can navigate through the icons easily. Most search engine optimizations are now focused on how the user experience can dramatically improve.
For example, some people don't want to deal with chat support. They would instead order a cake online, pay for it, and have it delivered on their specified address on the same day. A user-friendly site can help them achieve these activities because a first-time visitor knows where to go.
A clean, well-structured, and uncluttered webpage is attractive to visitors. This means a decrease in bounce rate, higher rankings, more customers, and higher sales. Keep every visitor happy by addressing their questions and letting them find the answers that they are looking for through your website.
SEO Bring More Revenues
The main reason why a website is established is to bring in more clients. This means that you have to stand out from every competitor out there, and you are showing the world that you are the best. Otherwise, you won't want to spend the capital on marketing and advertising and get no results at all.
The right site will make you grow your database of customers real quick. You can get clients that are actively seeking bakers in the area, and you can establish your business in your locality. The amount of energy, time, and investment that you spend will be well worth it if you target the right audience and bring more traffic to your webpages. You can read more about webpages here: https://techterms.com/definition/webpage.
Conversion Rates Become Higher
If you have a site that is optimized, it means that it loads faster, and it's easy to surf around. When SEO experts optimize displays, people can read the text of your site on their tablets or phones. This means that they can buy from you anytime and anywhere they are. You can provide them with your products and services at the time when they need them the most.
When you provide their needs, they will become loyal to your business. They can become repeat clients, and they will even refer their friends and families to buy a cake from you. Returning visitors and subscribers will make conversion rates higher in the long run. This means that you get customers without spending much on ads every month.
Build Awareness to your Company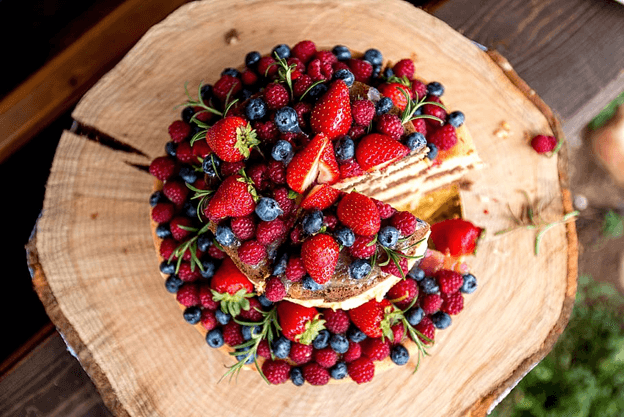 One of the benefits that you can get with SEO is that you will have brand awareness without too much advertising. Getting the number one rank means that millions of users on the internet will see your company, and you can begin introducing them to your baked goods.
A strong web presence on search engines such as Google or Yahoo can make a world of difference. Your audience is not only local but also international ones. In the 90s, you may have had to spend large chunks of money for a paid television advertisement, and this can only reach a small number of people. Most ads were shown locally, and only a tiny number of people can see them because they last for seconds.
With an established internet presence, you can be a trusted brand, and people can view you anytime without you shedding extra money for it. The world is different, and to get ahead of the competition, you need to utilize the tools that are currently available to you.