There are a few fundamental aspects to think about when the idea of starting your own online business comes to mind. The first one being – what business? Besides the nerves and initial sweats, which will eventually go away, choosing a specific idea may or may not be your cup of tea. But all you know is you want to join those thousands if not hundreds of thousands of people who have created their online business and made millions around a few different ideas to market. Problem is, these people have also faced a lot of backlash and problems while getting to the top.
I am sure Kevin David must have either gone through or at least thought about how to tackle these challenges, otherwise, he would have never gotten to where he is today, haven't built a million-dollar empire, without any struggles. Let's take a look at some of these common challenges people have faced when starting an eCommerce business, some of which may resonate with you:
1 – Looking for the right product: eCommerce platforms similar to Shopify have gotten rid of the many blocks of entry when it comes to launching one's website to start selling products of any kind.
With the advent of Amazon and Aliexpress taking over the entire eCommerce platform, theirs alone has an enormous online product portfolio to choose from.  For instance, their marketplace and fulfilment FBA services have allowed sellers from all over the world to easily reach paying customers. The later gives manufacturers in China access to their site to be able to sell their products.
Finding the right product to sell online is fundamental to your business long-term successes and goals. The quickest and easiest way is to look into what the top selling online products are and choose a few that fit your agenda. Some information can be found on this site.
2 – The Perfect Customer: Landing the right audience for any product takes some hard work and effort on your part. You have to put in the work to get something out. Consumers' buying habits have changed over the years. They don't necessarily look for items on Google anymore, most of the time they will go straight to Amazon and look for what they need.
To hook the right customer, you need to know where they 'hang out', how to attract them efficiently without spending too much of your marketing budget. Social media platforms are the best place to start targeting your potential customers.
Some forms of targeting to try are email, mobile advertising, display ads, social media advertising, shopping engines, and affiliates. To start with.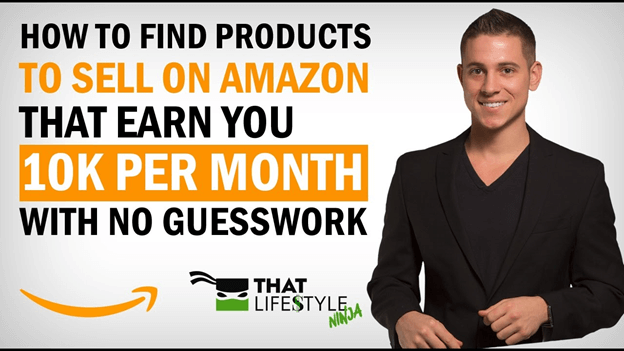 3 – Capture Leads and Nurture Prospects: One of the reasons Kevin David is so popular amongst his 'ninjas'( the people who buy his course), is because he keeps them updated every step of the way, he nurtures the relationship between himself and them by offering one to one coaching, offering them discounts, deals and promotional material for instance.
You don't just capture people's attention but you should keep them in the loop too. Make sure they choose you instead of your competitor and keep them on top of the buying decision, never to back out. An example of this could be building a subscriber list with which to engage your audience.
No matter how many emails you send per day, you will convert at least between 1-3% of the leads. This is where conversion comes in.
4 – Converting and Retaining: Once you have done your emailing and reaching out to the potential audience and you have your subscribers in hand, reach out to them with a tailored (not a generic) message. Try and personalize each one (you can use online software such as MailChimp) once they have converted you need to make sure they stay.
Offer them deals, discounts, and merchandise in the early stages, whatever it takes to keep them loyal to your business and coming back for more. Here you can find some ideas that may help with this process of conversion https://www.entrepreneur.com/article/237130
5 – Hiring the right people Once you start growing your business because of all the positive measures you have been doing, and you need to hire other people to help you out. You need to choose the right people to fit the puzzle, and this can be achieved if you are the right leader.
An employee will always work for a company that looks after him or her and giving them a sense of purpose could do this.
Starting an online business may not be as easy as you think, but we sure hope it becomes an easy task for you with these few pointers.